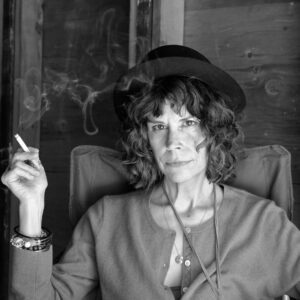 Nancy Patrice Davenport is a native of the San Francisco Bay Area. She lives in San Mateo with three cats.
Nancy's poems are widely published in various journals and anthologies, and have been translated into many different languages. Nancy's "JUNE 2 RETROGRADE MINDFULNESS" poem was nominated for the 2016 Best of Net.
Nancy's first chapbook, LA BRIZNA, was published in 2014 by Bookgirl Press. A full-length book of poems, SMOKING IN MOM'S GARAGE, was published in 2018 by Red Alice Press.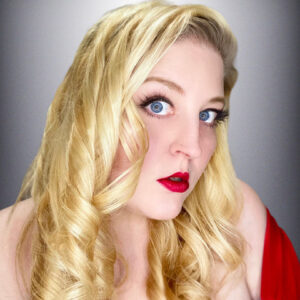 Heather Dorn was born with a plastic spork in her mouth. As a child her mother would take her to Taco Bell and let her choose 2 tacos from the 59 cent menu. Since then, she has been Taco Bell obsessed. She grew up mostly in California and Texas, so she knows Taco Bell is not really Mexican food, but she loves it the way people love their high school garage bands. Nostalgia is yummy. Heather's poetry, fiction, essays, and art can be found in a variety of journals including The American Poetry Review, Paterson Literary Review, Ragazine, The Kentucky Review, and more. She earned her Ph.D. in English Creative Writing from SUNY Binghamton where she is a lecturer. She is also the Editor-in-Chief for Binghamton Writes, a first year writing textbook. After work she goes home to watch true crime. Her dog, Apple, barks at something invisible. Her cat, Frank, stands in front of the screen posing and blocking her view because he is a model. On the weekends, she wishes she had a washing machine.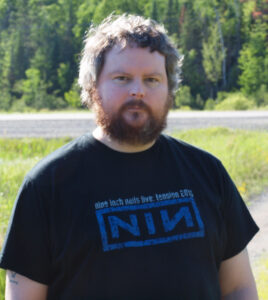 Ryan Quinn Flanagan is a Canadian-born author who lives in Elliot Lake, Ontario, Canada with his wife and many bears that rifle through his garbage. His work has been published both in print and online in such places as: The New York Quarterly, Rusty Truck, Evergreen Review, Red Fez, Horror Sleaze Trash and The Blue Collar Review. He enjoys listening to the blues and cruising down the TransCanada in his big blacked out truck.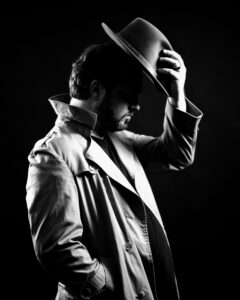 Westley Heine is the author of 12 Chicago Cabbies and The Trail of Quetzalcoatl. His poetry and prose have been published in The Chicago Reader, Gravitas, Heroin Love Songs, Beatdom, Dumpster Fire Press, Gasconade, and The Wellington Street Review among others. He's been a taxi dispatcher, a roadie, a deliveryman, a squatter, a street musician, a grocery clerk, a chambermaid, a novelist, a painter, a metal head, a Boy Scout, an insurance investigator, a jailbird, a farmhand, sold tickets to the symphony, sold plasma, been unemployed, and been a filmmaker. Life is always creating new characters inside him, but always a writer. He grew up in Wisconsin, was lost and found in Chicago, married in Texas, and now resides in Los Angeles. Let in the light. Let out the fire. Instagram: @westleyheine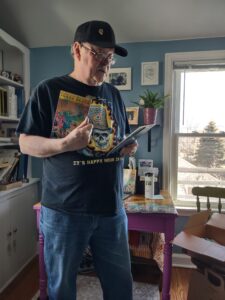 Catfish McDaris has been in many magazines, books, and broadsides. He's a 30-year small press and 3-year Army artillery veteran, from Albuquerque and Milwaukee. He works in a wig store in a dangerous neighborhood. Second day on the job, a lady dropped her purse and a loaded 357 rolled out on the floor, pointed at him. He was nominated for a 2021 Pulitzer Prize but didn't make the final cut.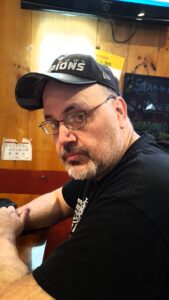 A former collegiate offensive lineman and football coach for 26 years, Dan Provost's poetry has been published both online and in print since 1993. He is the author of 14 books/chapbooks. His latest, Foundations of Cheap Penance, was released by DeadMansPressInk in November 2021. He has been twice nominated for The Best of the Web and has read his poetry throughout the United States. He lives in Berlin, New Hampshire with his wife Laura, and dog Bella.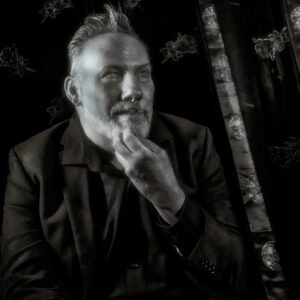 William Taylor Jr. lives and writes in San Francisco. He is the author of numerous books of poetry, and a volume of fiction. His work has been published widely in journals across the globe, including Rattle, The New York Quarterly, and The Chiron Review. He was a recipient of the 2013 Kathy Acker Award, and edited Cocky Moon: Selected Poems of Jack Micheline (Zeitgeist Press, 2014). Pretty Things to Say, (Six Ft. Swells Press, 2020) is his latest collection of poetry.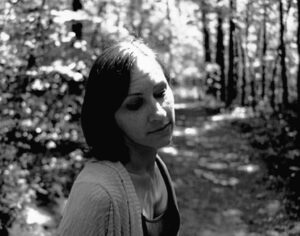 Ohio born and raised, Kerry Trautman is a founder of ToledoPoet.com and the "Toledo Poetry Museum" page on Facebook, which promote Northwest Ohio poetry. Her work has appeared in dozens of anthologies and journals, including Slippery Elm, Free State Review, Mock Turtle Zine, Paper & Ink, Disappointed Housewife, Limp Wrist, Midwestern Gothic, and Gasconade Review. Kerry's books are Things That Come in Boxes (King Craft Press 2012,) To Have Hoped (Finishing Line Press 2015,) Artifacts (NightBallet Press 2017,) To be Nonchalantly Alive (Kelsay Books 2020,) and Marilyn: Self-Portrait, Oil on Canvas (Gutter Snob Books 2022.)