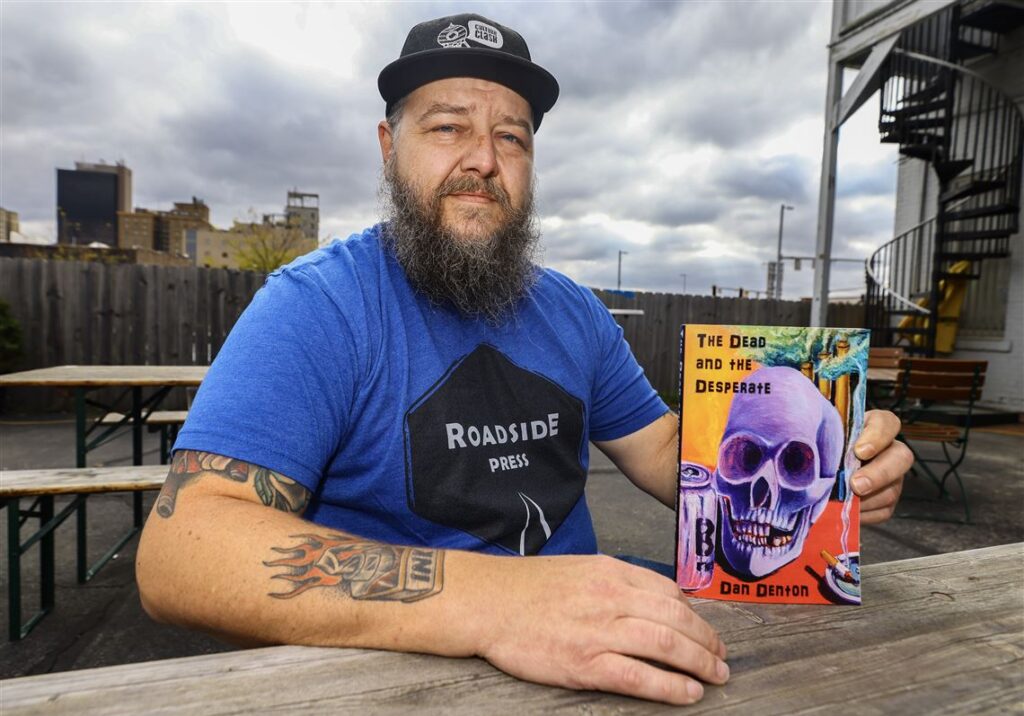 BY JASON WEBBER/THE BLADE
Dan Denton does not imbibe alcohol.
Seated at a table in The Attic, Denton, sips Red Bull and cranberry juice, a far cry from the beer swilling protagonist of his new novel The Dead and the Desperate, which was just published by local imprint Roadside Press.
On Saturday at 2:30 p.m., Denton will give a reading from The Dead and the Desperate and be interviewed by Professor Kathe Devault of Ohio Northern University at Gathering Volumes, 196 E South Boundary St. in Perrysburg.
At 45, Denton has lived a life of great highs and crushing lows… READ THE FULL ARTICLE AT THE BLADE https://www.toledoblade.com/a-e/culture/2023/10/20/local-author-dan-denton-chronicles-blue-collar-living-in-new-novel/stories/20231020006