Cover Art by Waylon Bacon! http://www.waylonbacon.com/
Busking Blues: Recollections of a Chicago Street Musician & Squatter by Westley Heine is NOW AVAILABLE for Pre-Order through Magical Jeep Distributing at https://www.magicaljeep.com/product/busking/98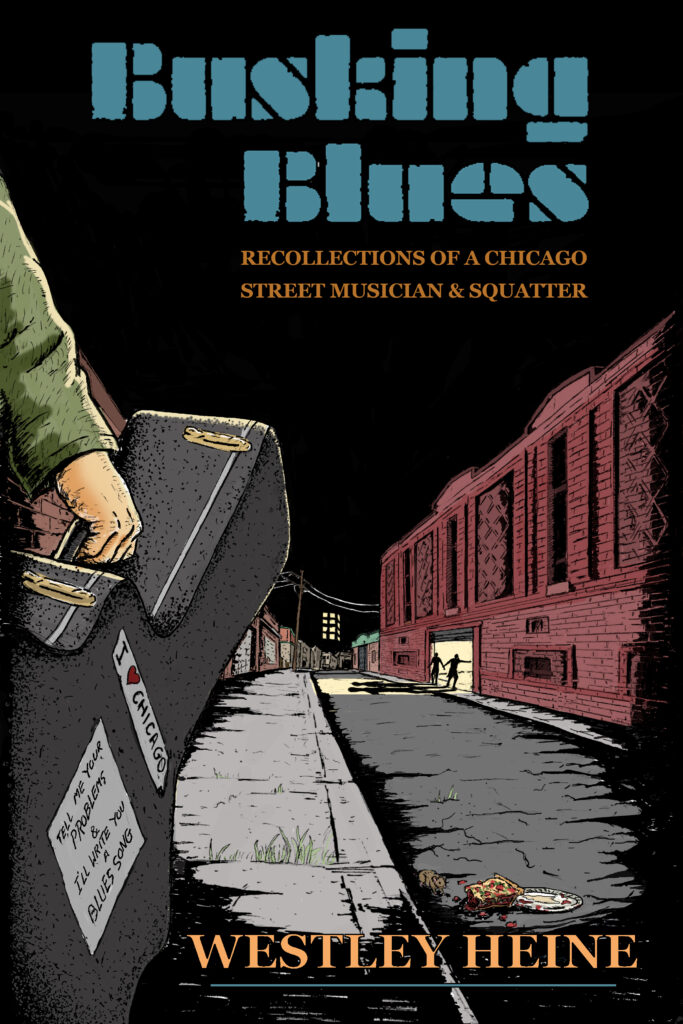 At the height of the late 2000's recession, a singer-songwriter throws himself at the mercy of the streets. A panorama of pedestrians, workers, graffiti artists, bike messengers, homeless, hipsters, hustlers, punks, drunks, poets, grifters, and gangsters–Busking Blues is about giving up everything for the muse.
Down and out, but on top of the world, Heine gives a devil-may-care serenade through the underground of bad relationships, dead-end jobs, blues jams, for-profit colleges, hospitals, dive bars, all night diners, subway tunnels, back alleys, blood banks, and one ancient YMCA. This streetwise tale based on real life is in turns sympathetic, adventurous, gritty, and oddly uplifting.
Busking Blues is a slice of time in an ever-changing city. Though, some things are constant. In a place where flesh and souls are for sale, Heine sees the cosmic beauty haloed in the streetlights. At the frontlines of America, this is a meditation on karma, superstition, classism, race and inequality, heartbreak, disillusionment, and freedom. He waxes philosophically from the highs of freedom to the lows of the gutter, while pounding the pavement until it cracks.